From 11-22-21 until 12-10-21
online
Via Zoom - bit.ly/napedra
On Youtube - https://www.youtube.com/channel/UCcmmeOVL_9x0NvUivBOf6Yg
In 2001, from the initiative of the participants of an optional subject at the PPGAS/USP, interested in exploring a series of issues beyond the disciplinary scope, Napedra was created. The subject was called Paradigms of Theater in Anthropology. We decided to deepen our studies in the interfaces of anthropology and performance, alternating studies of texts relevant to the anthropology of performance with experience in the field of performance events.
Coordinated by John C. Dawsey, Napedra arises from the meeting of anthropologists in search of knowledge produced in art workshops, with artists in search of knowledge associated with the anthropologists' craft. It is the first research center in anthropology and performance in Brazil.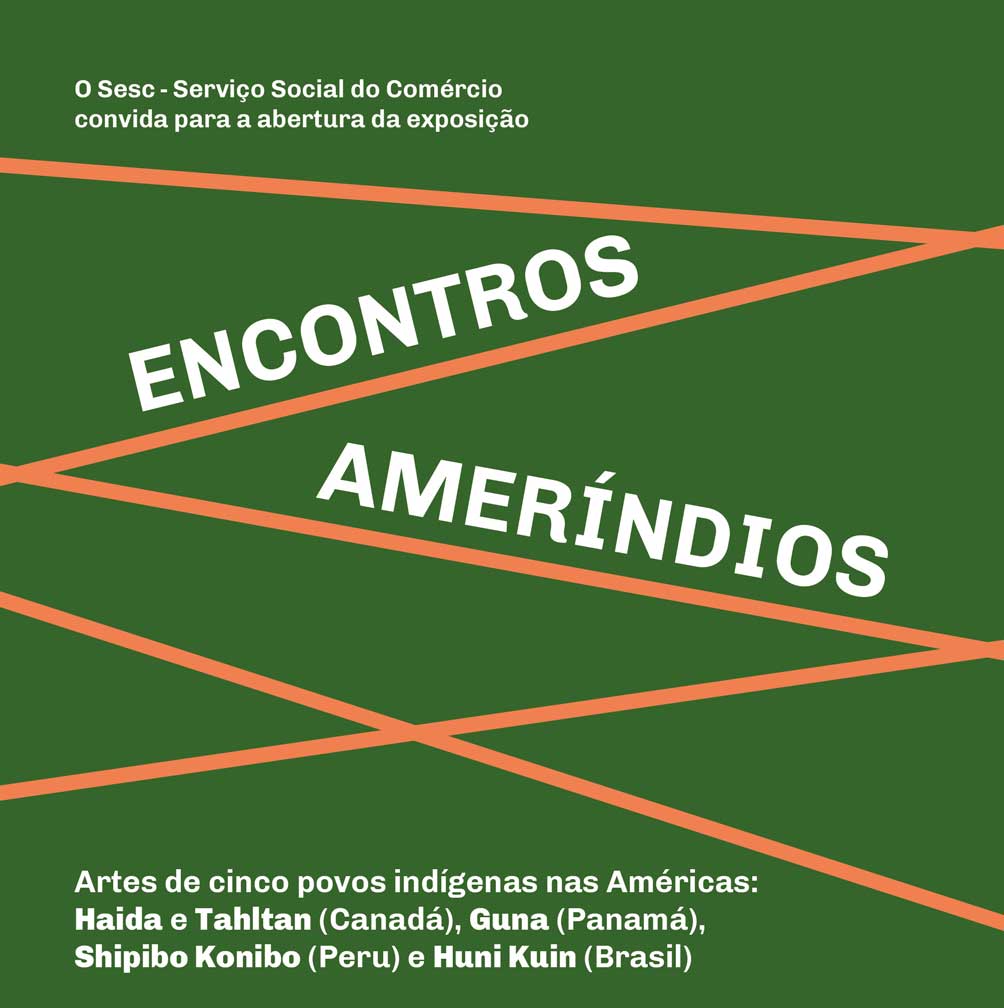 From 07-31-21 until 02-13-22
Sesc Vila Mariana
Sesc - Social Service of Commerce invites for the opening of the exhibition Encontros Ameríndios.
Opening Online Event
July 31, 2021, 3 pm, via youtube.com/sescvilamariana channel
With Sylvia Caiuby Novaes (designer and coordinator of the exhibition project), Marina Herrero (indigenist) and Els Lagrou (researcher)
Mediation: Tatiana Amaral (Technical Assistant at Gepros - Studies and Social Programs Management at Sesc São Paulo)
Translated into LIBRAS
Sesc Vila Mariana presents the exhibition Encontros Ameríndios, from 7/31/21 to 2/13/22, coordinated by Sylvia Caiuby Novaes and curated by Aristoteles Barcelos Neto, with the proposal to explore dialogic possibilities based on the encounter among the arts of the Haida and Tahltan peoples (Canada), Guna (Panama), Shipibo Konibo (Peru) and Huni Kuin (Brazil).