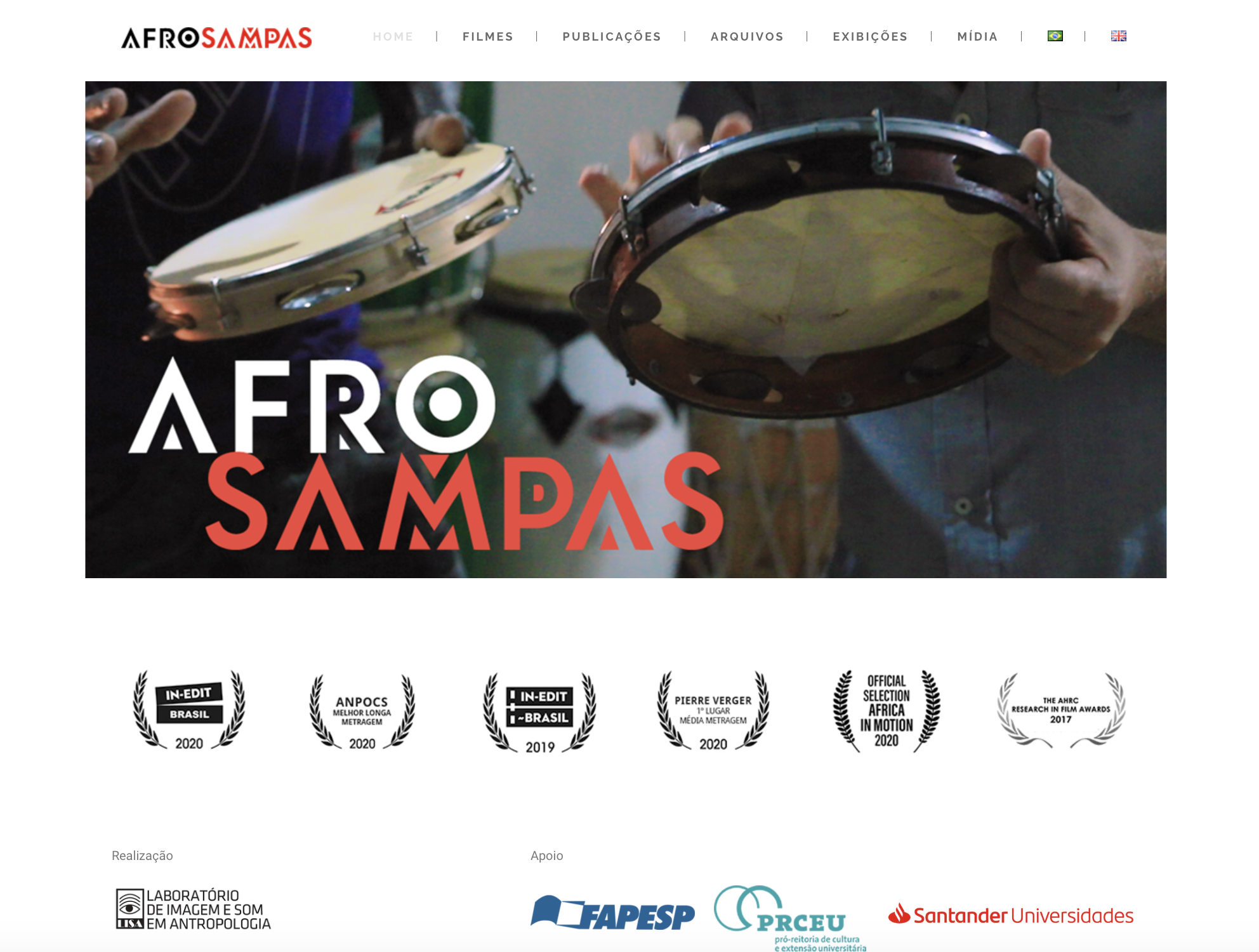 What do African musicians and artists who arrived in São Paulo in recent years bring in their luggage? What impacts do they have on the artistic worlds and on social struggles in the city?
The Afro-Sampas website brings together, in films and essays, the music and art that are born from the encounters between Africans and other inhabitants of this megalopolis.
Visit and watch the full documentary Woya Hayi Mawe – Where are you going?, starring the Mozambican Lenna Bahule, and the short Tabuluja (Wake up!), with the Congolese Shambuyi Wetu. Also visit Afro-Sampas, the meeting of Lenna, Yannick Delass (Democratic Republic of Congo), Edoh Amassize and Sassou Espoir Ametoglo (Togo) with Brazilians Ari Colares, Chico Saraiva and Meno Del Picchia. Also access photo essays, performance records and more.
Afro-Sampas is the result of the project "Making music and African cultural heritage in São Paulo", developed by anthropologists Rose Satiko Gitirana Hikiji and Jasper Chalcraft, together with the FAPESP Thematic Project "Local music: new tracks for Ethnomusicology" (2016/05318- 7), and has the support of the Pro-Rectory of Culture and Extension of the University of São Paulo through the 5th EDITAL SANTANDER/USP/FUSP for the Promotion of Culture and Extension Initiatives.