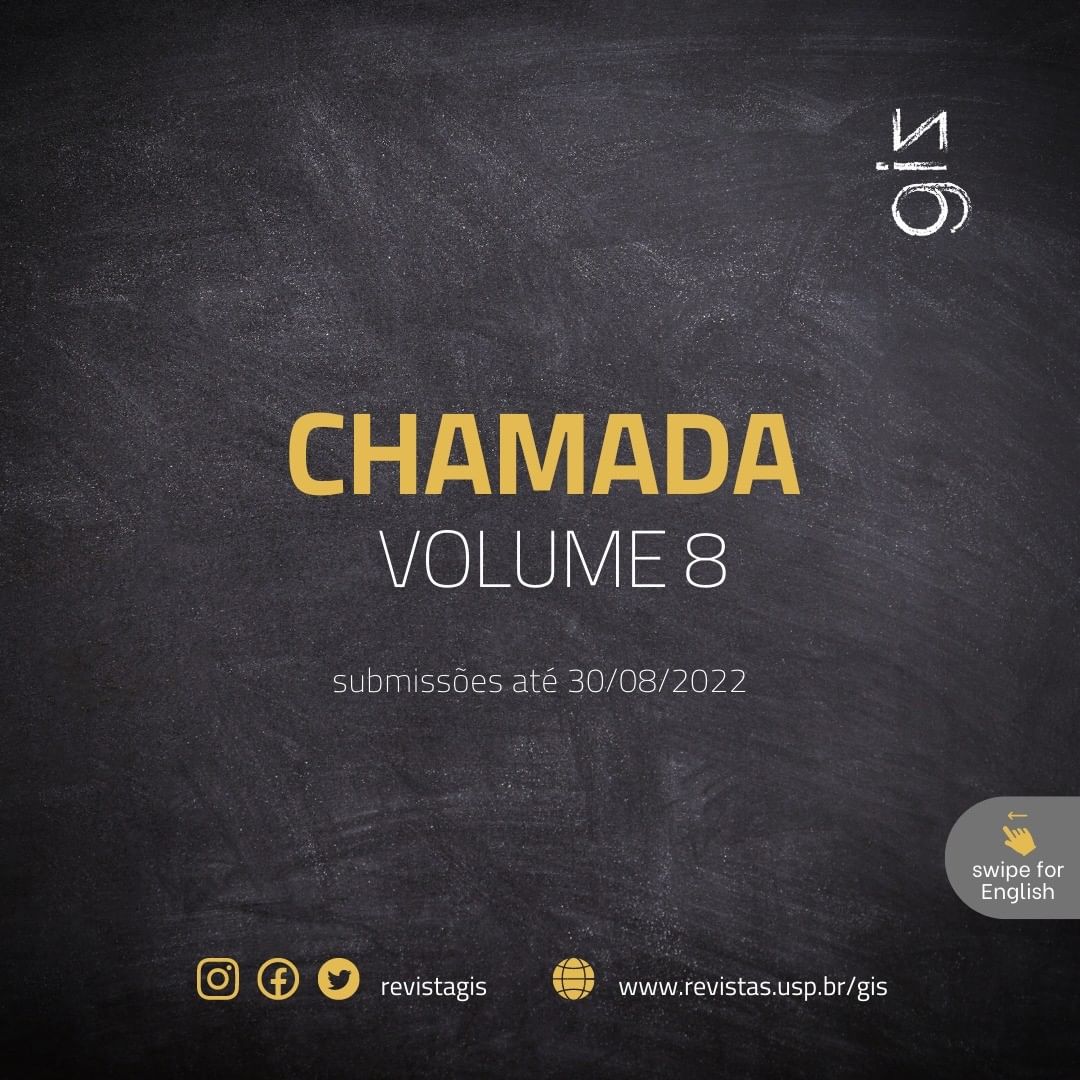 We invite you to submit your work for volume 8 (year 2023) of Revista Gesto, Imagem e Som - Revista de Antropologia (GIS). To do so, make your submission until 08/30/2022.
Check the submission rules at: https://www.revistas.usp.br/gis/about/submissions
After this date, you will also be able to submit your work which, if approved, will be published in volume 9, year 2024.