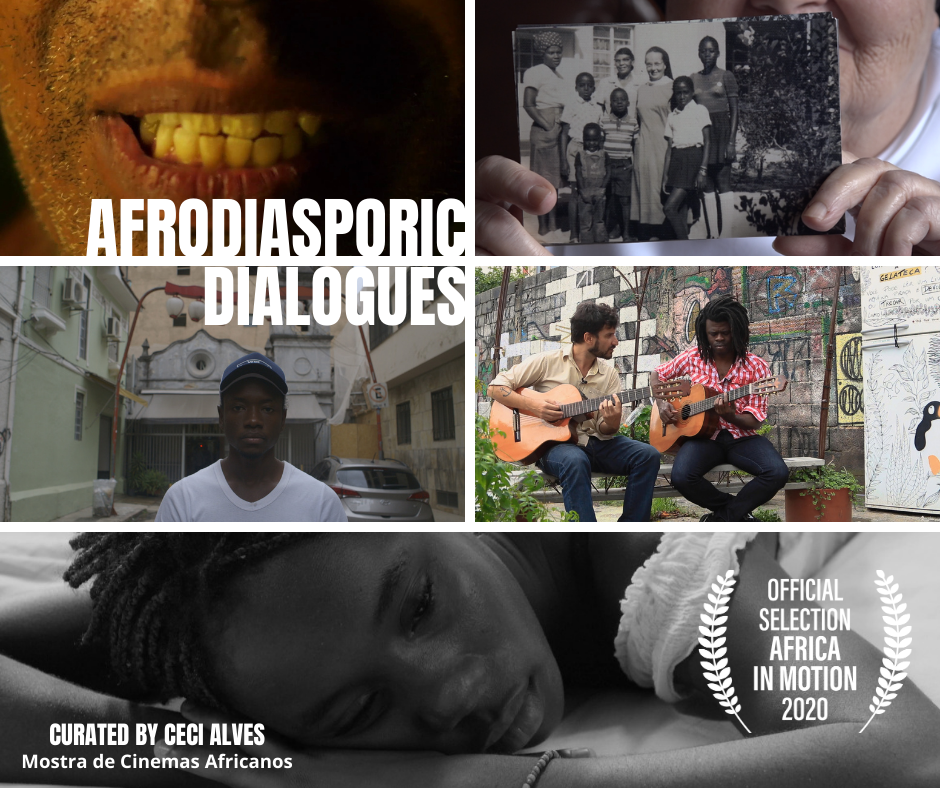 Afro-Sampas, film by Rose Satiko Hikiji and Jasper Chalcraft, will be shown in the UK at the Africa in Motion festival.
On Facebook
Exhibition of African Cinemas and Africa in Motion
No Instagram: @mostradecinemasafricanos e @aimfilmfestival
 dia 17 de novembro:
https://www.africa-in-motion.org.uk/festival/films-and-events/event/553/ ​​​​​​​

"Afrodiasporic Dialogues" (Diálogos Afrodiaspóricos)
with the films:
Afro-Sampas (2020)
Aurora (2018)
John (2018)
Freedom (2018)
Christian Name - Frances (2019)
To break with the colonial strategy of silencing, imposed on the black people in the diaspora, the construction of an audiovisual discourse and a narrative that dialogues with and about black issues within an afro-perspective, comes as a stone that "shatters the mask of silence ", as the writer Conceição Evaristo said, in an interview with the philosopher and writer Djamila Ribeiro. To discover the contemporary ways of putting your ear to the shell to hear the sea that unites and separates us, are the films of this session, which question and subvert the identity perspective, and interconnect worlds of African origin.
** Live chat with Clementino Junior, Pedro Nishi & Vinícius Silva and Rose Hikiji on 11/17 at 6 pm in Brazil, broadcast on the Africa in Motion page on Facebook and mediated by Ceci Alves.