​​​​​​​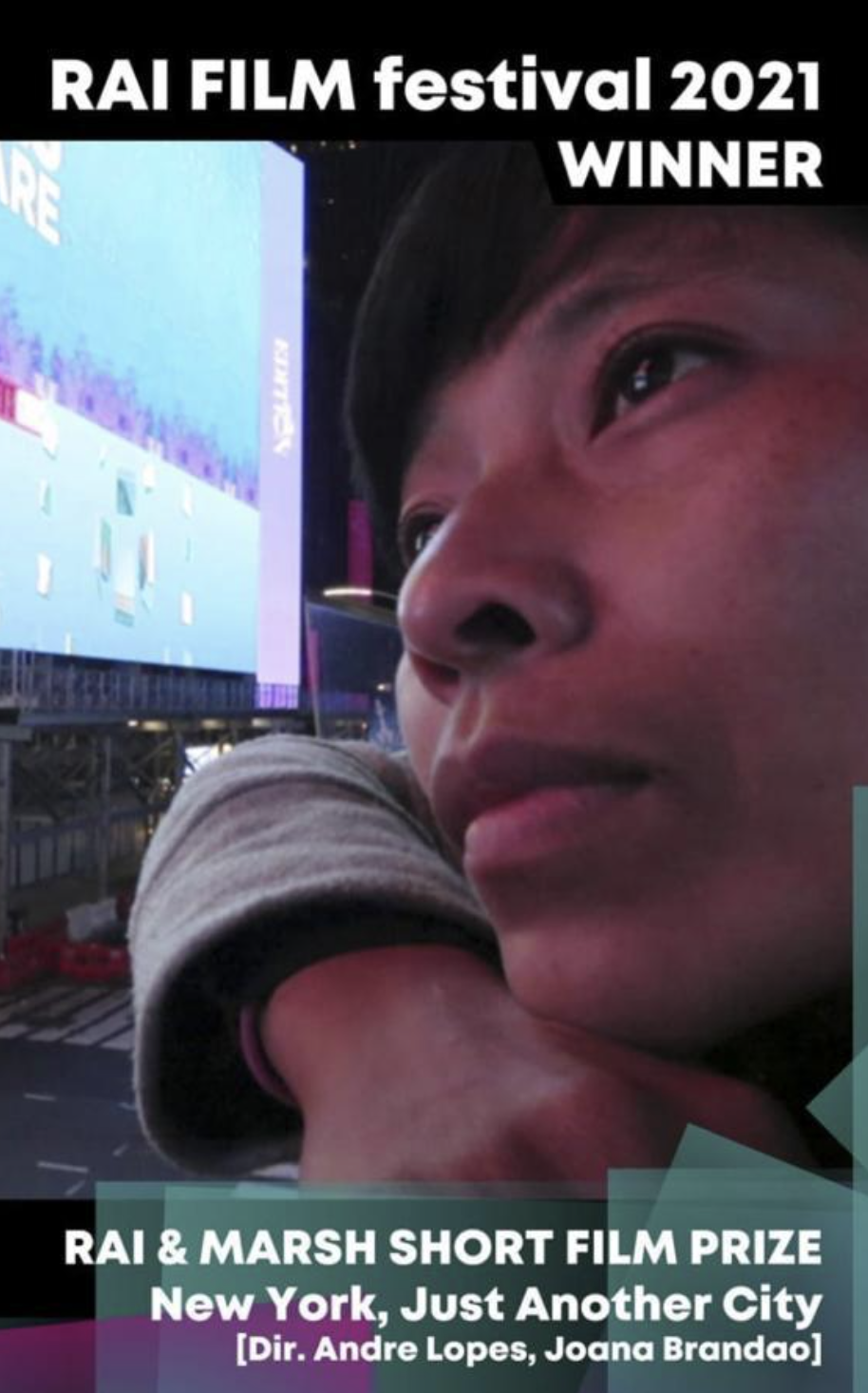 "New York, another city", a film by Brazilian anthropologists and documentary filmmakers André Lopes (phD candidate PPGAS-USP) and Joana Brandão (UFSB), was awarded last Saturday, March 27, with the award for best documentary short at the international ethnographic film festival of the Royal Anthropological Institute (RAI). The film was awarded the Marsh Short Film Prize which awards "the most outstanding short documentary in anthropology or archaeology", according to the festival's words. RAI is one of the largest and most important ethnographic film festivals in the world, having received film entries from 75 countries in 2021. The film was the only Brazilian work awarded at the festival.
"New York, another city" (2019, 18 min) recounts the experience of Brazilian indigenous filmmaker Patrícia Ferreira Para Yxapy in New York and her reflections when visiting the American Museum of Natural History. By deconstructing the colonial strategies of representation of the great museum through the gaze of Patricia herself, the documentary is an exercise in reverse anthropology, in which western ways of thinking and representing indigenous peoples are scrutinized by the powerful speeches of the indigenous filmmaker. The contradictions of life in the North American metropolis and of non-indians in general are also addressed by the young leadership of the Mbya Guarani people compared to the ways of their people's existence.
André Lopes is a phD student oriented by Professor Renato Sztutman in the Department of Social Anthropology at the University of São Paulo, and, like Joana Brandão, made the film during a period of research abroad, when the filmmakers remained as visiting researchers in the Department of Anthropology of The University of New York, under the guidance of Professor Faye Ginsburg. Both had a grant from the Coordination for the Improvement of Higher Education Personnel (CAPES).
Watch the movie trailer at the link:
https://www.youtube.com/watch?v=raMMGOBxmZY&t=14s
The full movie is available for a limited time at the link:
https://amotara.org/portfolio/new-york-just-another-city/